Red Noland Collision Center Paints Display For Fine Arts Center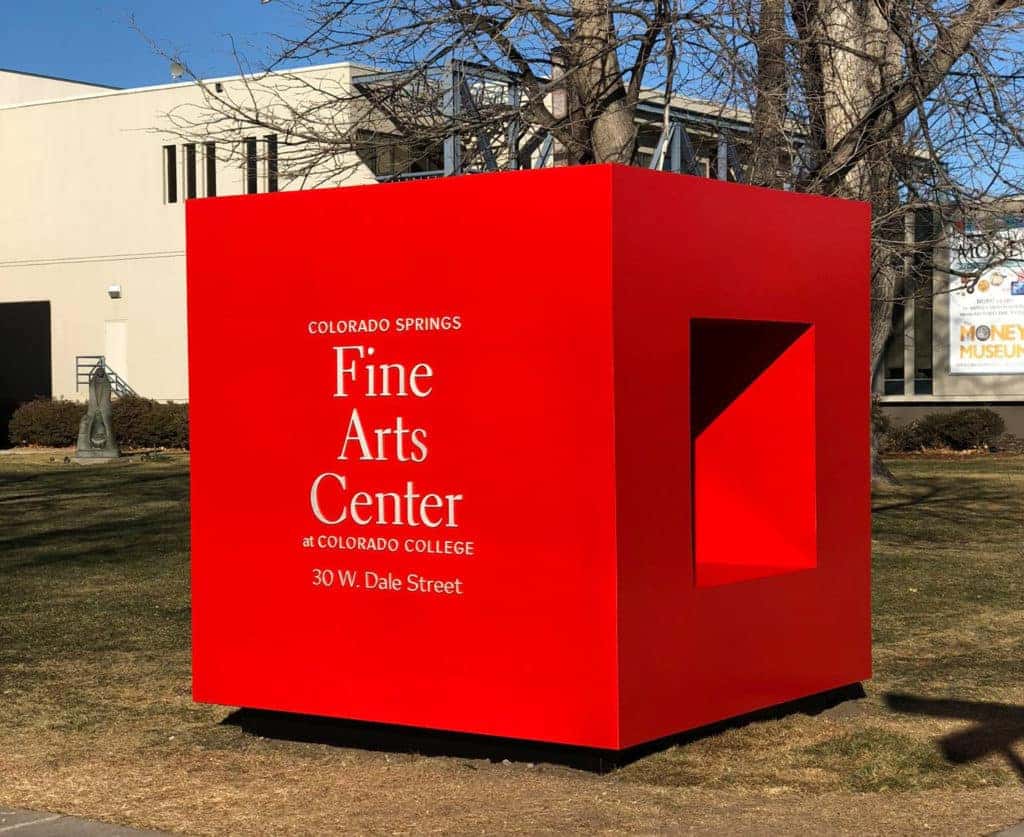 Red Noland Collision Center is proud to have been involved in a new outdoor display at the Colorado Springs Fine Arts Center.  Spectrum Lighting built this 7-foot square cube with a cut out in the middle of it that from the side is a 3D replica of the logo for the Fine Arts Center.  Built out of aluminum, it was painted by our Body Shop in the same red color as the Fine Arts Center Logo and now sits on display outside of the Center at corner of Dale Street and North Cascade Avenue, just north of Downtown Colorado Springs.
The display sits at a special angle so that when you look through the cube, it frames in Pikes Peak perfectly.  This makes for a prime spot for photos by visitors and tourists.  "This is already a huge hit with picture takers and children" says Erin Hannan, Director of The Fine Arts Center.
The Red Noland Auto Group is a long-time support of the Colorado Springs Fine Arts Center and is part of our annual philanthropy that we do.  We support the Arts Center's Vision of "Elevating the individual spirit and inspiring community vitality through the performing and visual arts and arts education."