Certified Pre-Owned 2014 Jaguar F-TYPE Convertible For Sale In Colorado Springs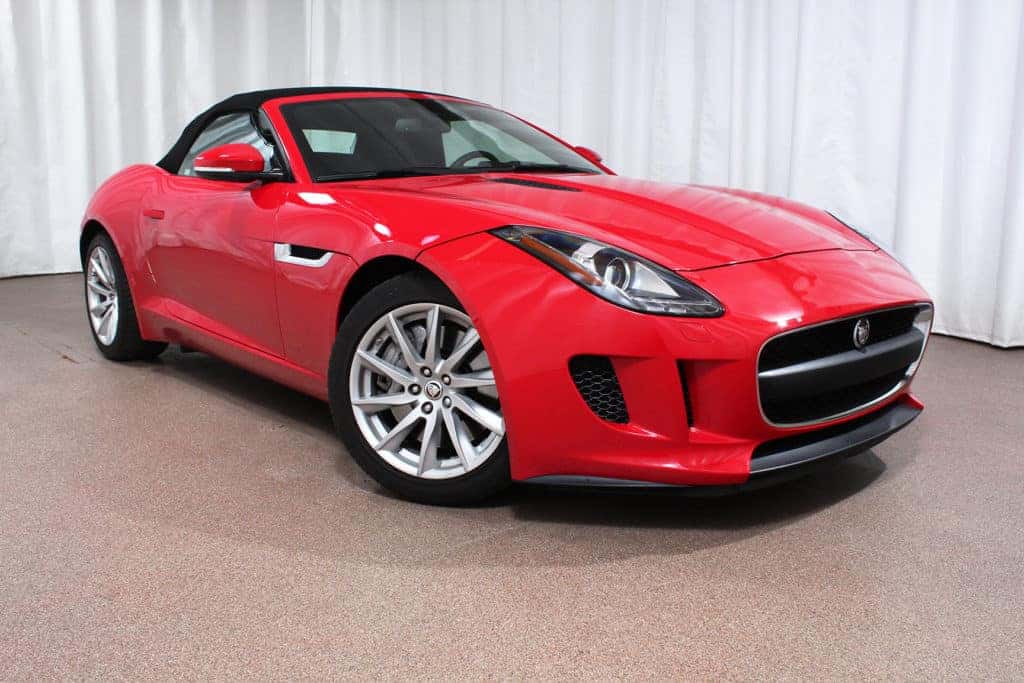 When you dream of sports cars, this Jaguar F-TYPE is the one you see. This Salsa Red 2014 Jaguar F-TYPE convertible, available now at Jaguar Colorado Springs, is the epitome of what a sports car should be. A powerful supercharged engine, leather seating, luxury at every turn, and as a bonus, amazingly good gas mileage, with 20 city/28 highway MPG. The one owner bought it new from us and kept it in a climate-controlled environment. With only 6,605 miles, it has a 7 year/100k mile APPROVED Jaguar Certified Warranty that means years of worry-free fun.
Plus, it's just cool! This F-TYPE is luxury and performance in one amazing package, so you can go to the Colorado Springs Fine Arts Center for a black-tie affair, and then next day, take it and whip though the mountain pass on your way to Woodland Park. Every time you start this performance machine, you hear the soundtrack of a powerful sports car. A deep-throated growl from the heart of the 3.0L V6 Supercharged engine lets you know you have a special machine.
Prepare to get stopped often. Not by the police (unless you have a heavy foot), but by everyone who sees the F-TYPE convertible. The styling has faint echoes of the iconic Jaguar E-TYPE that has been wowing car enthusiasts since 1961. However, the distinctive lines of the F-TYPE put it in a class all its own. This is a driver's automobile. A strong, lightweight aluminum body is the perfect platform for this true performance car. It allows the finely tuned double wishbone suspension of the F‑TYPE to deliver precise control and is the perfect complement to the high-performance engine range.
Realize your dreams at Jaguar Colorado Springs and let us put you in the driver's seat of this Certified Pre-Owned 2014 Jaguar F-TYPE convertible. Your adrenaline will enjoy the rush!